BANGALORE - Our Founder, Ivy Manohara wins the TimesSheUnLtd Awards 2020 for Filmapia in the Travel and Experiences Category.
Thrilled to win the #TimesSheUnLTD award in the Travel & Experiences category for Filmapia!
This award was for the Film Tourism angle of Filmapia.
TIMES OF INDIA - 1 AUG 2020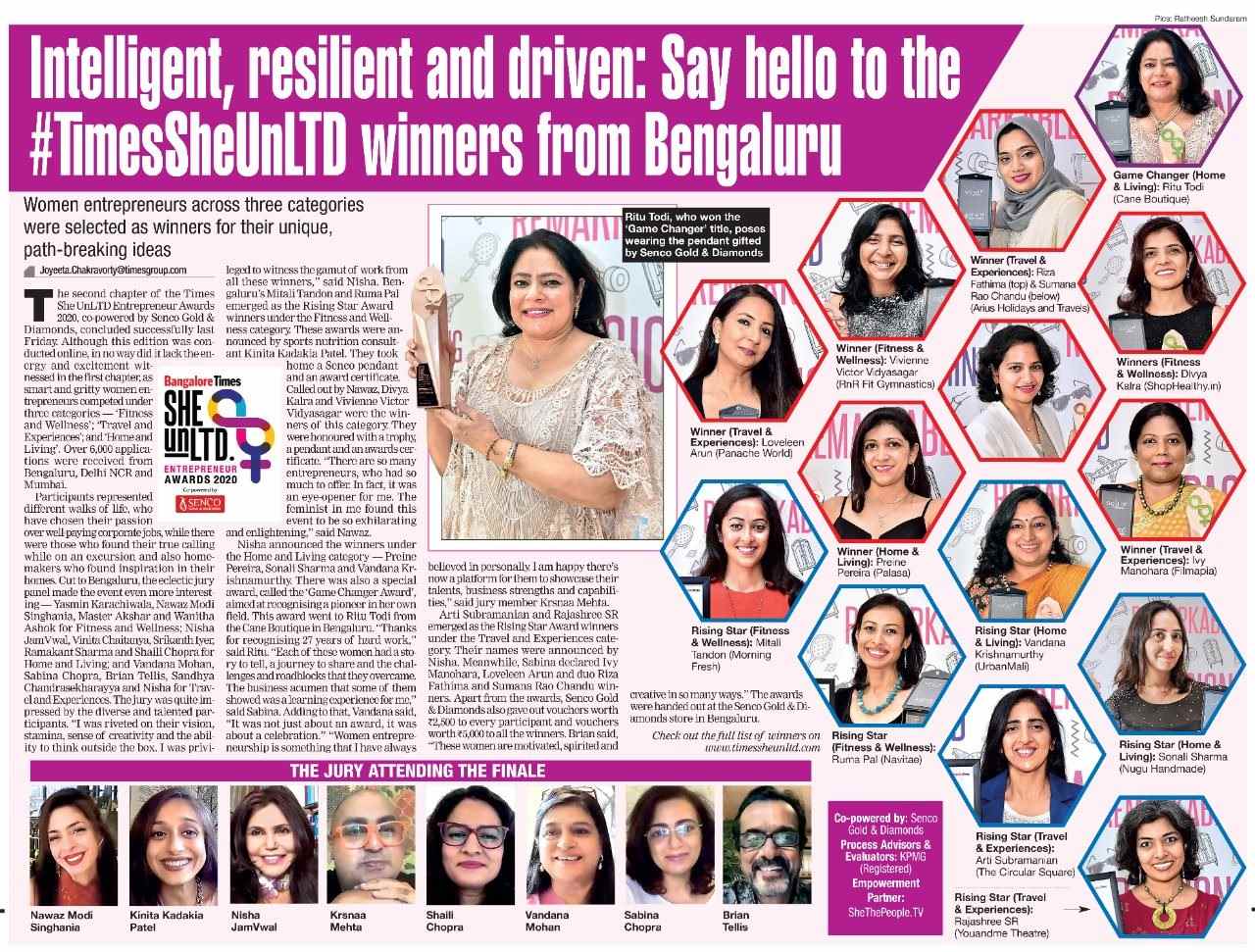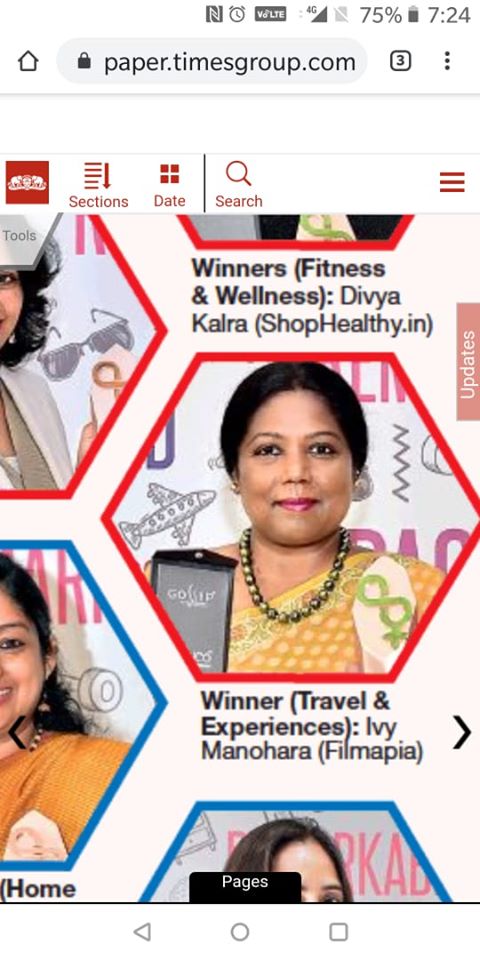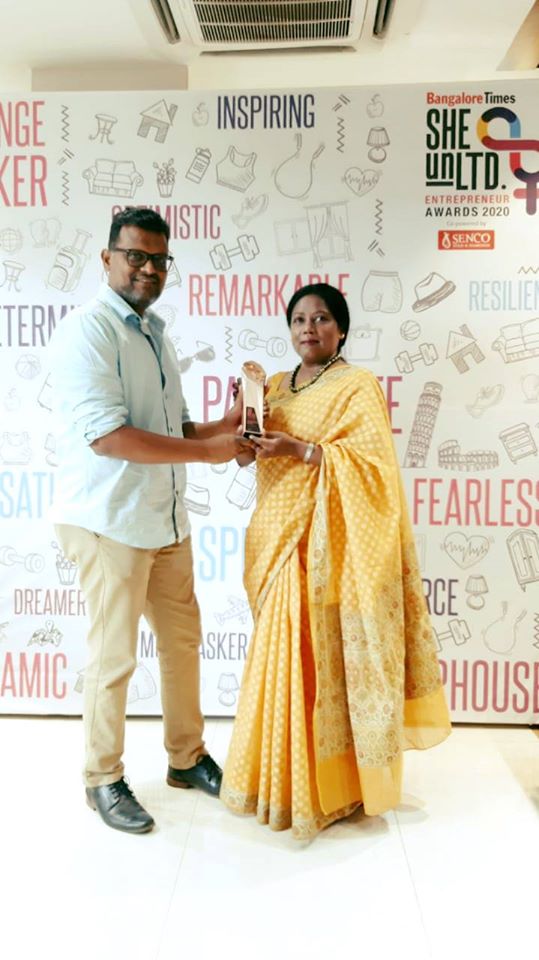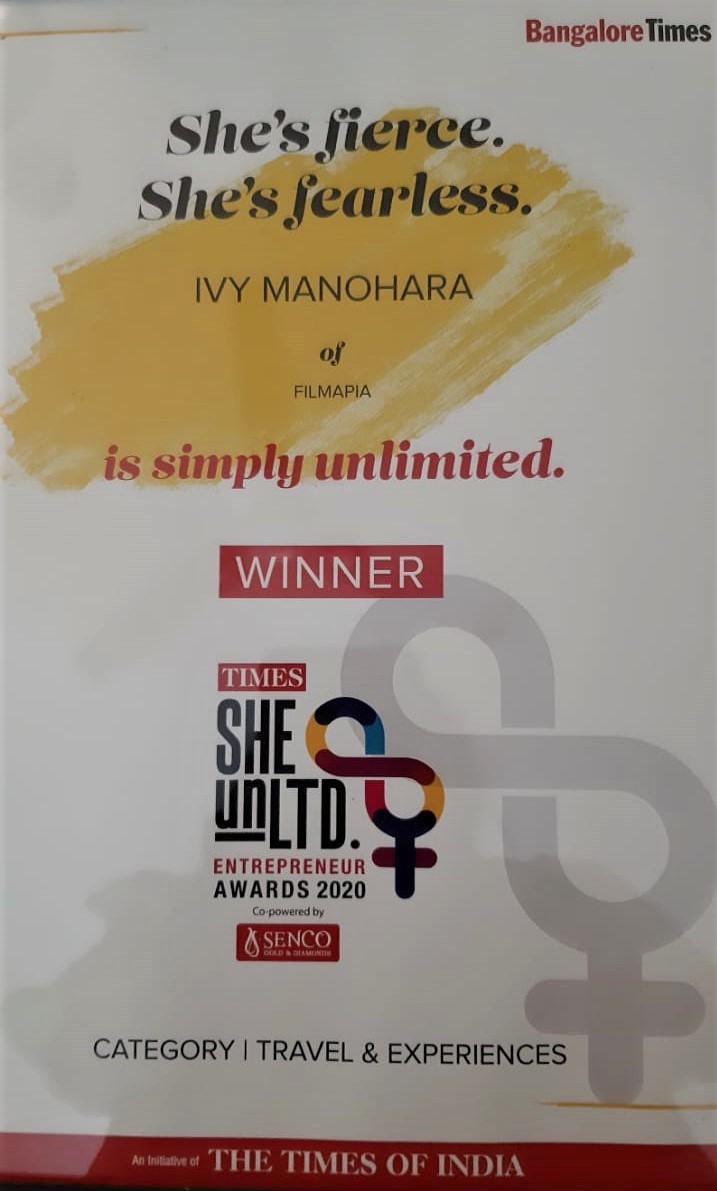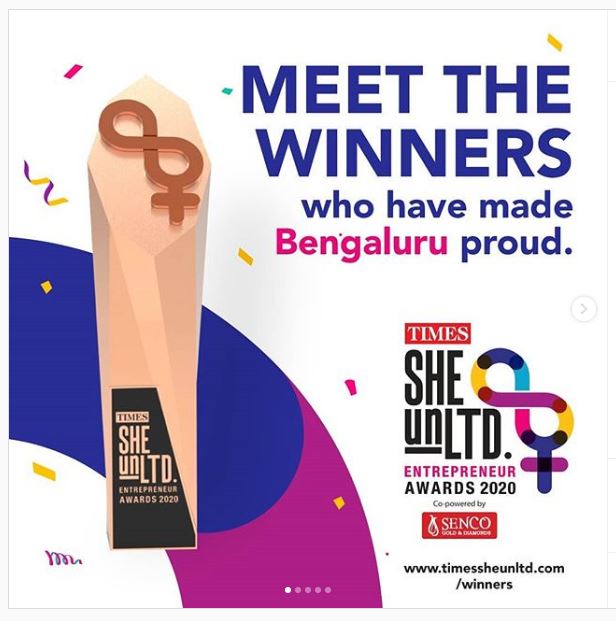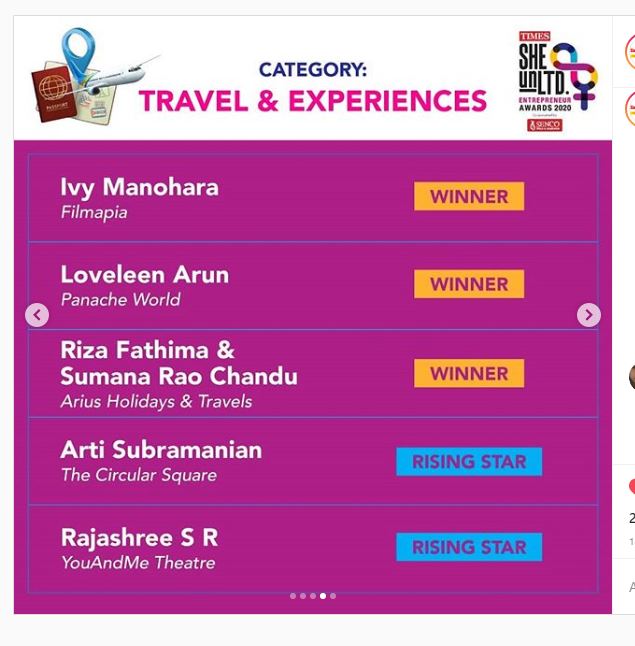 WINNERS ANNOUNCED ONLINE BY THE JURY PANEL!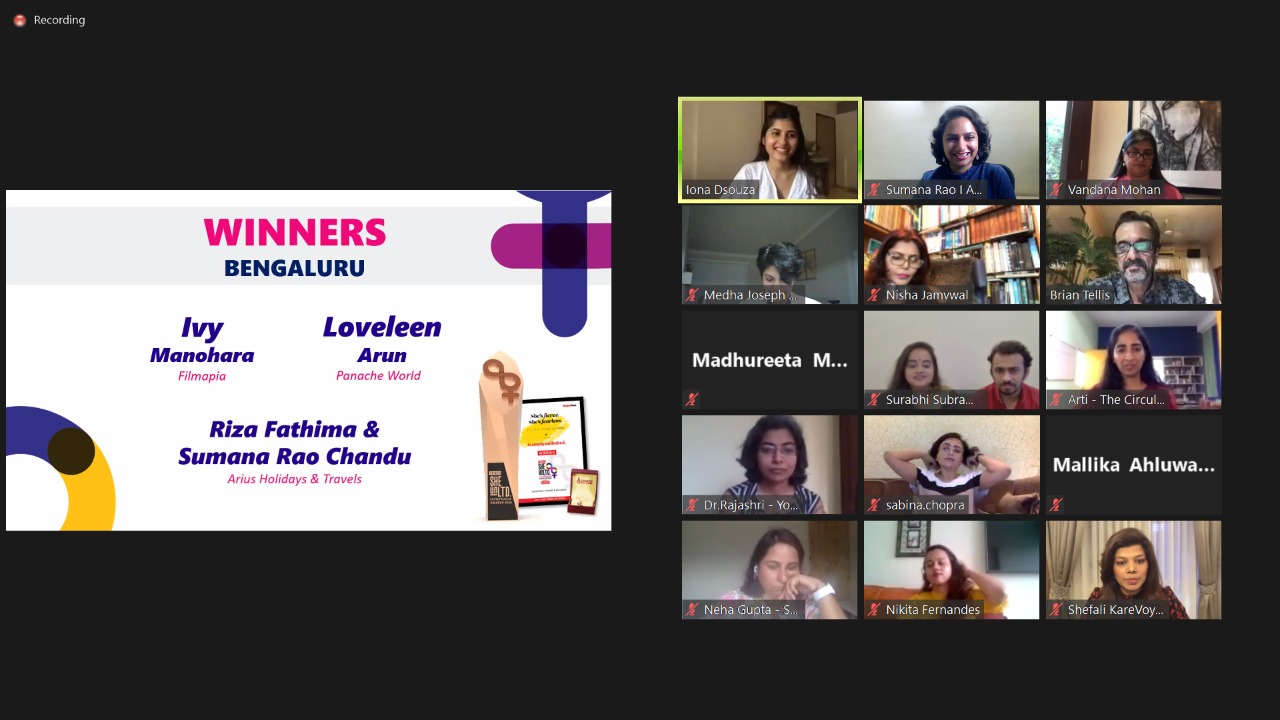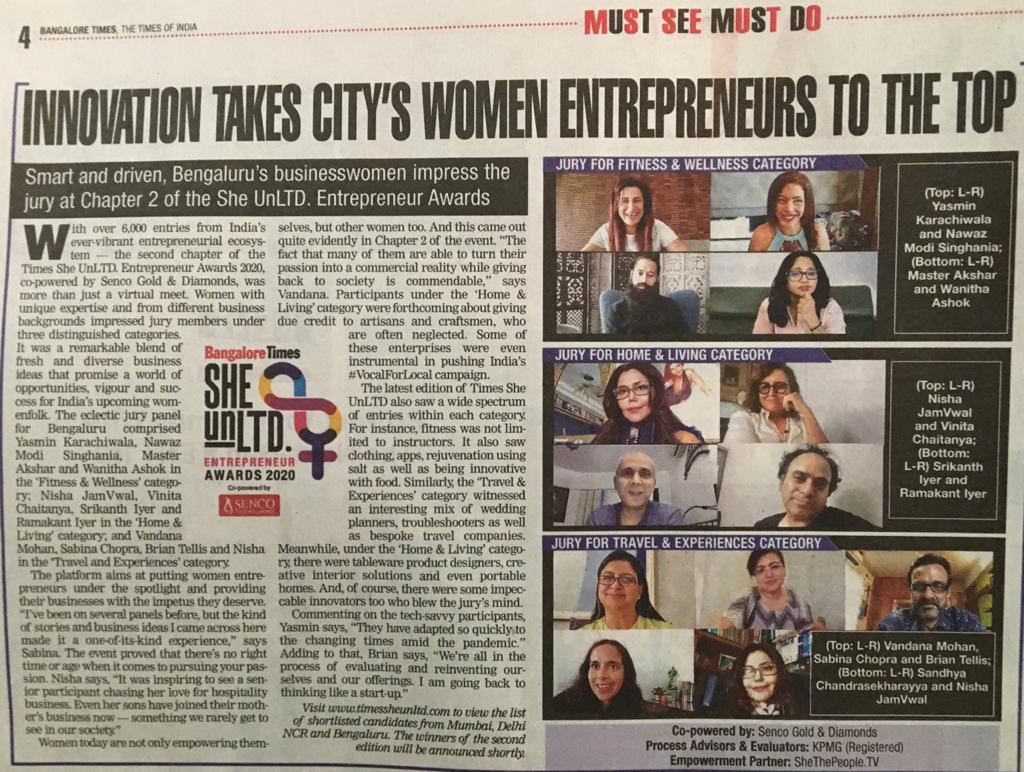 THE SHORTLISTED CANDIDATES FROM ALL THE 3 CATEGORIES!