MUMBAI - An inspiring evening with Arokiaswamy Velumani - the Multi-millionaire founder of Thyocare. How a landless farmer's son in Coimbatore creates a 3300 Cr Empire!
We, at Filmapia, had the immeasurable privilege of spending an evening with Dr. Arokiaswamy Velumani - the Multi-millionaire founder of Thyrocare, who was born into acute poverty, but now is the Emperor of a 3300 + Cr business empire

Read his success story here -
https://www.business-standard.com/article/beyond-business/a-velumani-life-loss-and-white-lies-116060300869_1.html
https://www.scoopwhoop.com/rags-to-riches-inspiring-story-thyrocare-owner/#.hknhyog3v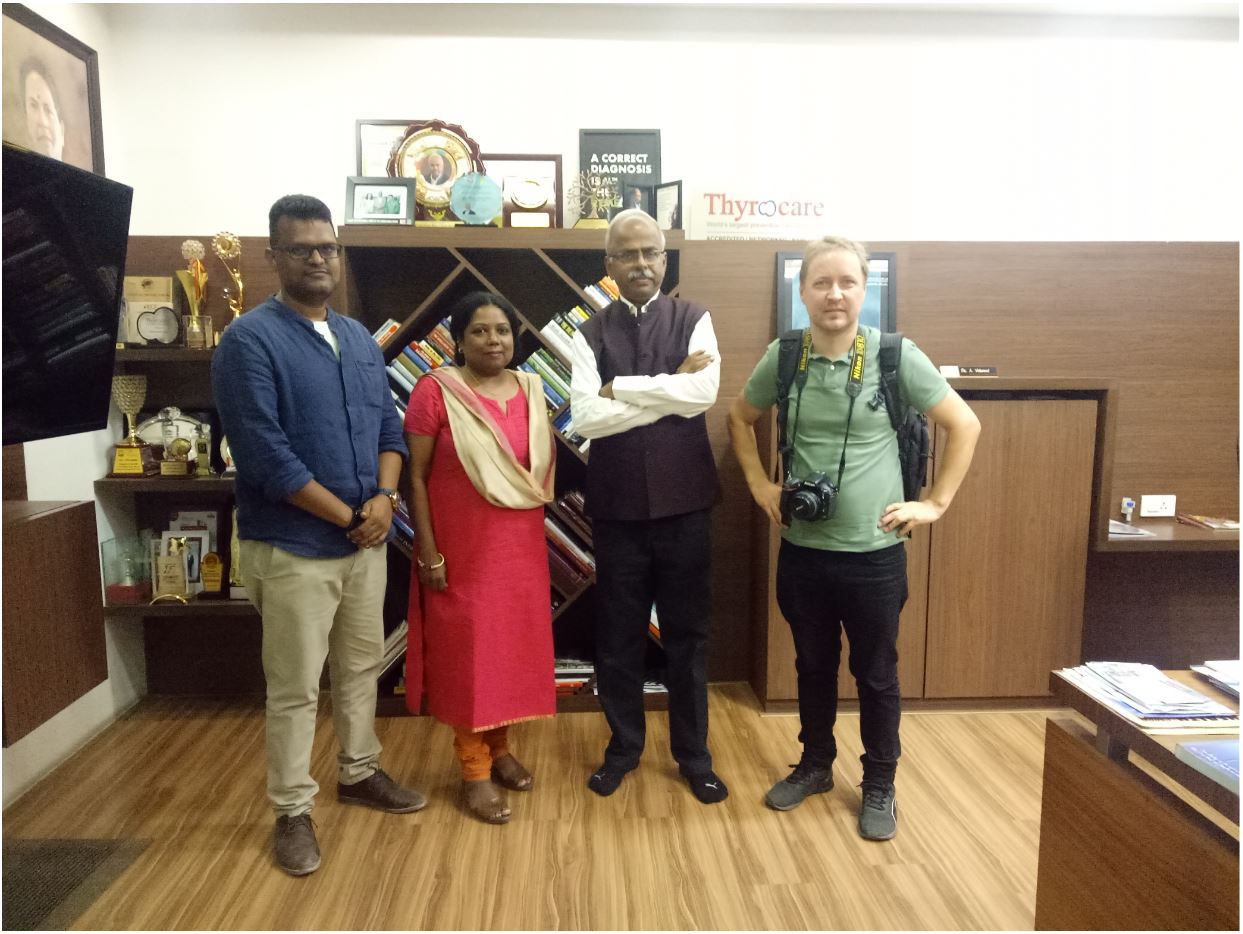 His story of the meteoric rise from nothing to the pinnacle took him 20+ years of grueling hard work. Listening to his story of success is peppered with humorous anecdotes, each of which carried such profound importance.
What we especially liked is the ideology of the man - his unique beliefs and the gall to stand up to them!
Here are some powerful one-liners from the man himself, told to us at Filmapia, especially when he was advising us how to set up and run our business.
The power of a man is his ability to reset the button

If you do what you have studied, you will survive. If you don't do what you have studied, you will be the leader

Comfort zones are danger zones. If you don't disrupt the comfort zone, there cannot be any stories

You can either discuss or decide

There is nothing on earth called a good or bad decision. Is a decision, Make it good

Quality, Cost, Speed - IMPORTANT. The main things that differentiate you from others.

Expectations are the only reason for frustrations

Every challenge was my most enjoyable opportunity

Focus gives success, frugality is power, romance with risk

Life has two innings; before 35 and after 35

Luxury in life is working when I

don't

need to work

Burn calories, not salaries

I am an Emperor because I have a clutter-free head, clear heart, EMI-free life

Frugality and Focus have always been my

watch-words

Employ adequate, engage full - you will be prosperous
Piece-de-resistance: