Looking for Individuals passionate about Films & Film Production to join us in Navi Mumbai/ Mumbai as Locations Assistant, with potential for growth into bigger roles.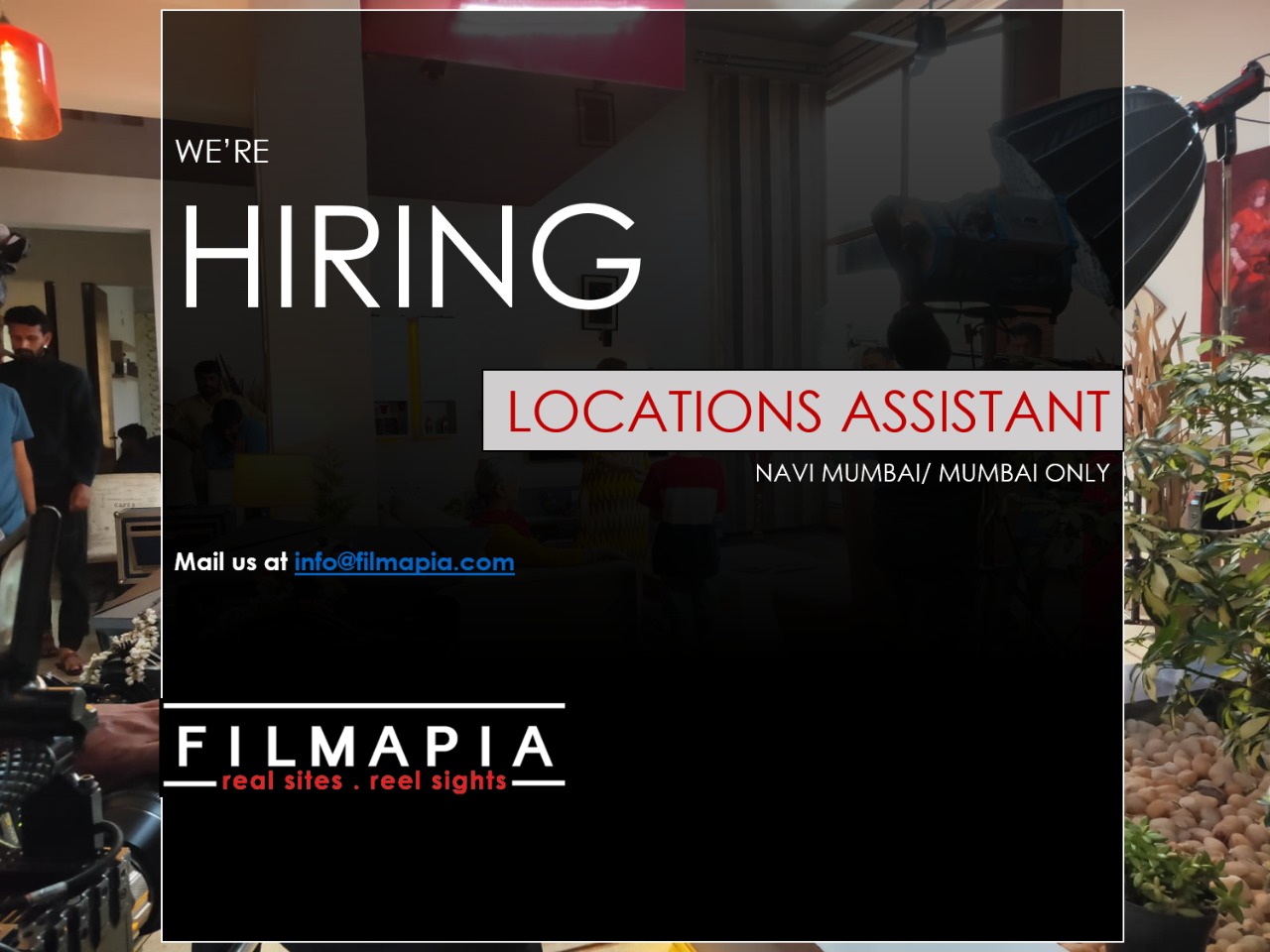 We are Hiring a "Locations Assistant (Films)" in #NaviMumbai or #Mumbai ONLY!
You are the right candidate, if you :
- Are passionate about Films & Film Production work.
- Have some (not mandatory) experience with Location management, Film Shoots or Events.
- Enjoy working with different kinds of people - you will be interacting with HNIs, film teams, police, BMC authorities, and more.
- Have a bike, as this job would inviolve commuting to different parts of Mumbai.
- Are comfortable with odd hours of work.
- Are fluent in Hindi, English & Marathi. It will be great if you know more languages, esp. Southern languages.
- Have a polite disposition, but must also be firm when required.
- Are comfortable with internet applications, MS Word, Excel.
Your age, gender or education doesn't matter, as long as you are fit enough, know your way around in Mumbai, can work with people, and can manage the different hours of work.
NOTE: You will be one of the first full-time hires in Mumbai for #Filmapia. You will be representing Filmapia to all stakeholders.
We are looking for long-term partnership with you, as there's plenty of potential for growth for you going ahead.
Please mail info at filmapia dot com with subject "Mumbai Location Assistant - YOURNAME" with your CV, and a brief about you.
- Team Filmapia