Explore how Renting your Property for Film Shoots is a steroid version of earning significant additional rental income - be it your House, Office, Restaurant, Factory or any other kind of Property! And of course, you get to meet, greet and dine with the stars, if you want! In this case, your Property is the Star!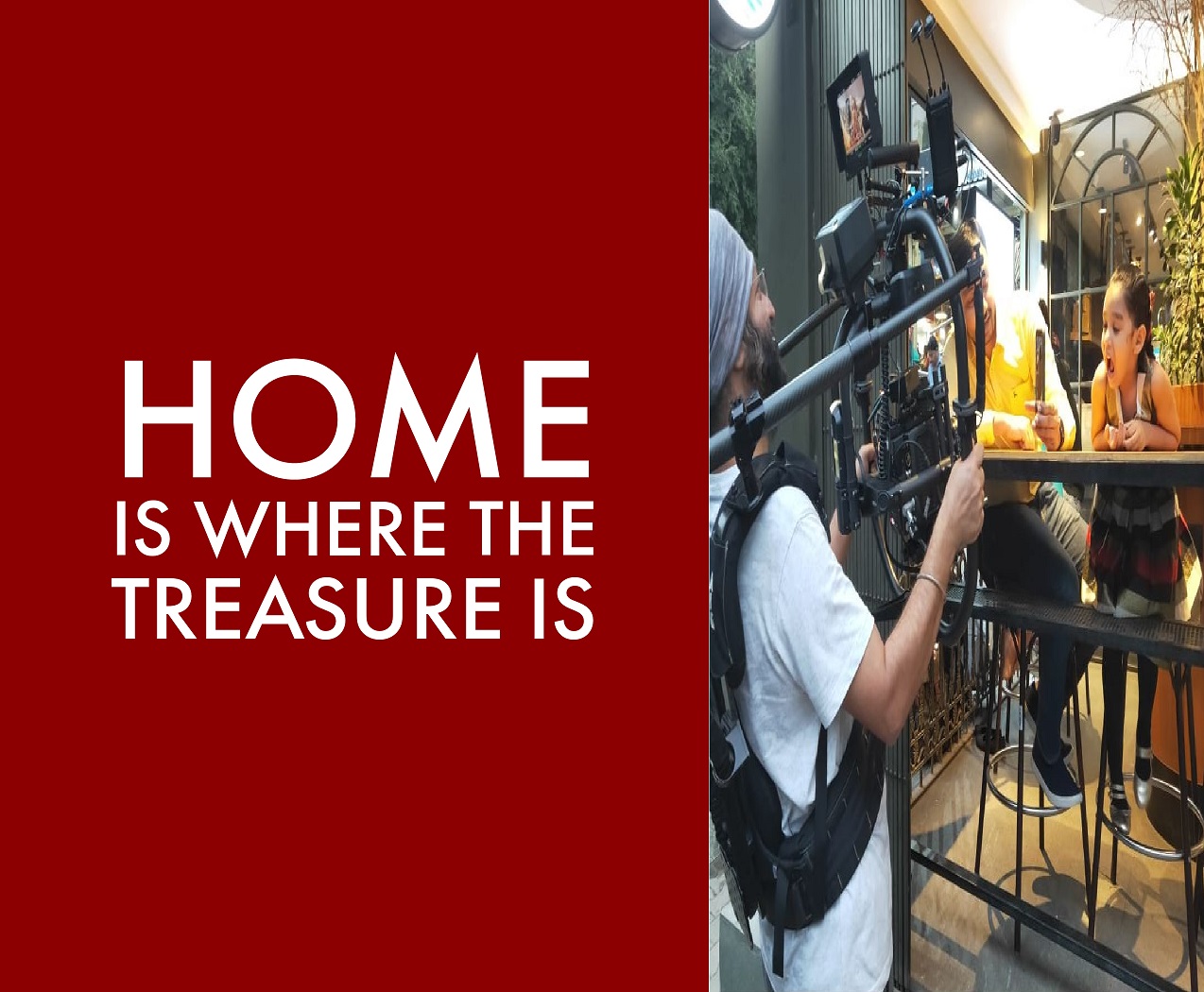 Real Estate is indeed one of the most profitable investment avenues out there. But ...
1. If it's a House, what if you are living there?
2. If it's an Office, what if it is actively being used?
3. If it's a commercial establishment like a Restaurant, how can you make your Restaurant earn for you in addition to the business revenue?
4. For commercial properties like offices, restaurants, factories, etc. - the Property is lying idle a lot of the time - e.g. during the nights or over the weekends! How can you make your Property earn for you in addition to the business revenue?
Even if you are a tenant at one such Property, how about this Property itself paying off your rent?!
Film Shoots! That's the magic key!
Film Shoots at your Property are short term rentals that range from a few hours to days or months. The shoots can be for various kind of filming projects, such as Movies, TV Commercials, Photoshoots, OTT Shows (like for Netflix, Amazon Prime, etc.) and more!
The rentals for such shoots ranges from INR 10000(~USD 150) to INR 500,000 (~USD 7000) or more per day, where a day typically would mean 12-14 hours. The rental depends on the kind and look of the property in question, the logistics of distances, permissions, etc. for the Film team, the film crew size coming in for the shoot.
With Film Shoots at your Property, the avenue of revenue via Film shoots is no less than a treasure!
And not to forget, you can meet, greet, dine or dance with the stars in your Property!
What Kind of Properties?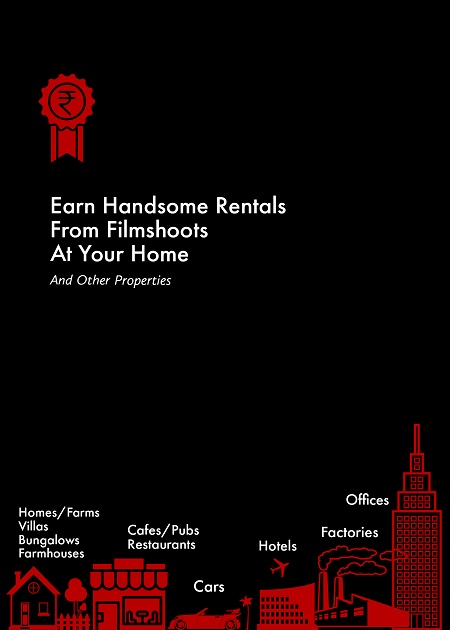 Well...the options here are limitless. From
Your independent House,
Your Apartment,
Your Gated Community or Colony you live in,
Your Office - be it the swanky co-working space, or an independent office setup,
Your Restaurant,
Your Hotel,
Your Factory
Your Warehouse
Your fancy Car, SUV, Bike,
Your sprawling Estate
And More!
Films require varied kind of locations and props depending on the stories of the films.
Some basic requirements of a location though:
1. Adequate space: Typically more than 1000 sq. ft.
2. Clear Permissions: Landlord/ Society/ Association/ or any other body which your Property is part of. Local police permissions, etc. will be taken by the Film teams themselves.
Usually locations within and around the metro cities have most film shoot requirements, as logistically they work optimum for Film teams. For example in India, areas in and around Mumbai, Delhi, Bangalore, Chennai, Hyderabad, Kolkata. But then there are other cities/towns like Lucknow, Jaipur, Udaipur, Ooty, Kashmir also work as a lot of the stories are set in such places.
But...are Film Shoots Safe?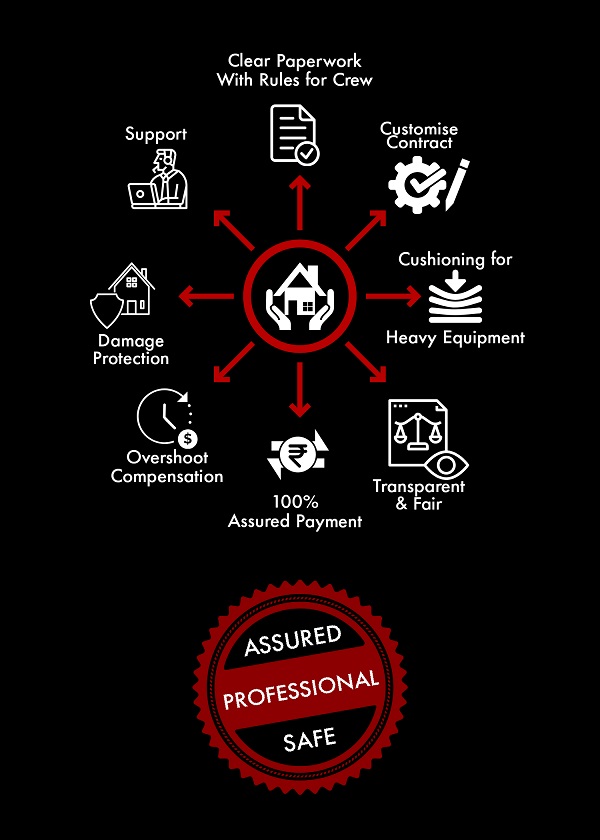 Film Shoots, due to the nature of work involved, do involve immense effort from the entire crew involved. Typical film crew sizes range from 15 for short films to 100s for Movies and TV Commercials. So the amount of wear and tear for a Property is higher. But then, that's exactly why Properties are paid a premium for Film Shoots.
We at Filmapia, take considerable efforts to make shoots at Properties as smooth as possible.
Every Film Shoot at a Filmapia enlsited Property is preceded by paperwork where both the Film Team and Property Host agree to the terms of the shoot including dates, duration, crew size, etc.
You as the Property Host can customize the terms to suit your Property.
It is insisted that Film Teams cushion all heavy equipment used on the Property.
Safe, Transparent & above-the-board transactions.
Overshoot compensations over the agreed shoot duration.
Wear & tear during shoots, like minor scratches on the walls & floor is expected. But any major damage or breakage is adequately facilitated for compensation.
Active professional Support from Filmapia for every shoot.
Payment is assured 100% of the time, for every successful shoot!
Read on further for more on the process for Property Enlisting at and Film Shoots via Filmapia here.
You've Got Company!
Here are some quick review reads of some of the Property Hosts who have enlisted their Properties on Filmapia and got many Film Shoots done.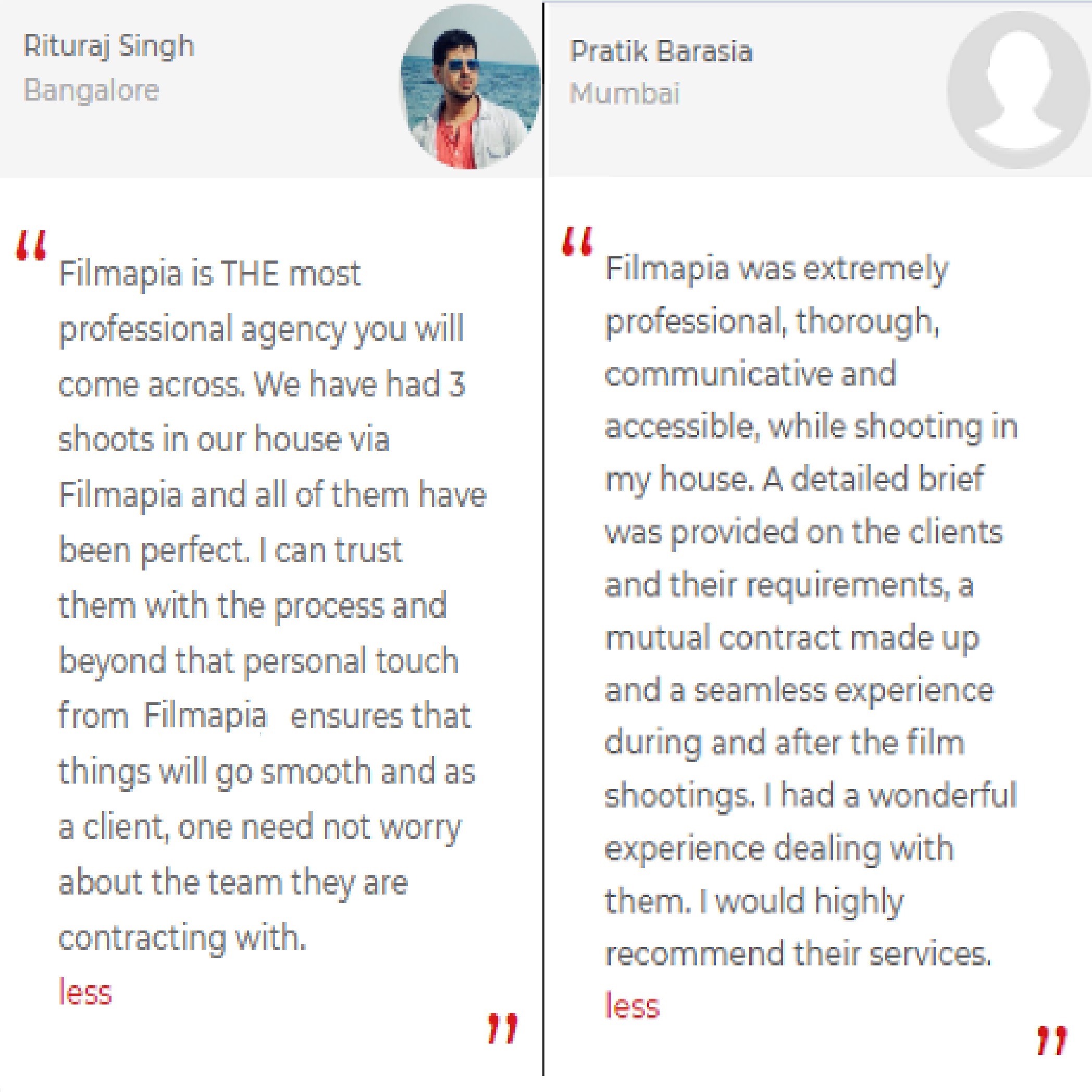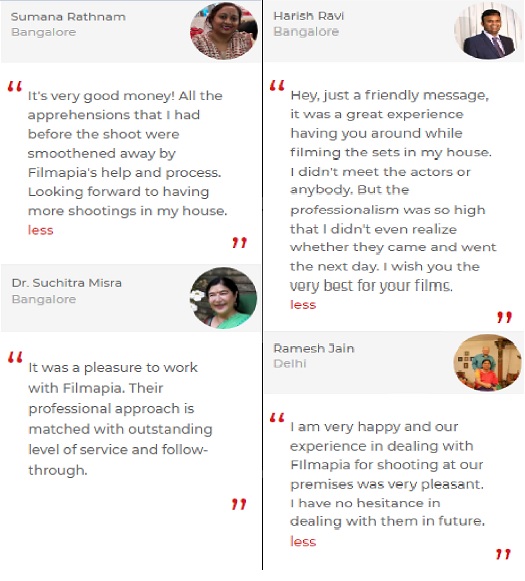 Here's more Property Hosts sharing their experiences with Film Shoots and Filmapia.
Join In & Let the Film Magic Begin!
Now, how about You joining 1000s of Property Owners who have enlisted their Homes, Offices and other Properties on Filmapia for Film Shoots?!
You can start right away here - OR !
More Reads
If this has intrigued you, read on for more related items: